Alvatech Color Geomembrane
May 11, 2021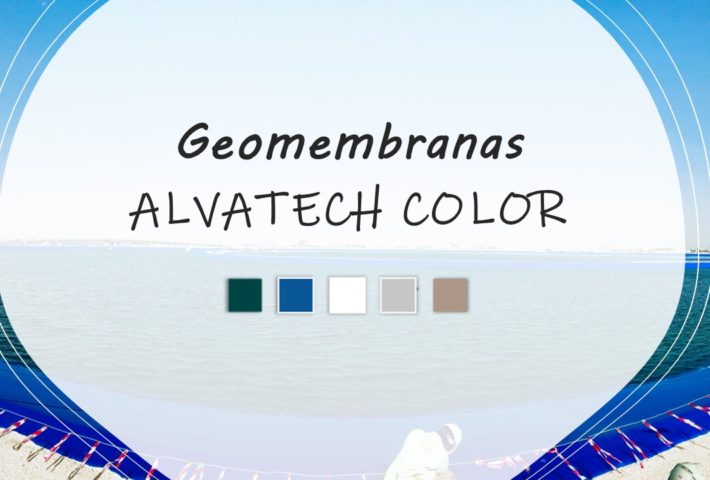 ALVATECH Geomembranes are well-known for their superior quality and high performance. We have reached a global position as one of the best choices for projects that require the highest reliability and security provided by the support of one of the strongest manufacturers  within the sector, the Armando Alvarez Group.
Progressing forward, Sotrafa has developed its ALVATECH COLOR geomembranes for waterproofing market, which, in addition to maintaining the performance of the Alvatech range, provides a solution to the visual impact that black geomembranes can cause on the environment. ALVATECH COLOR has a special formulation with UV addtivies that resist the highest ultraviolet radiation.
ALVATECH COLOR geomembranes preserve the harmony of the environment without breaking the aesthetics in those projects that coexist with nature.
In the case of Alvatech White Colour, various studies have shown that White Geomembrane heats up much less than a standard black geomembrane, therefore the contraction and expansion of the geomembrane is reduced by up to 40%. This reduction in temperature also decreases heat degradation, which means a lower rate of antioxidant loss, and a longer life in exposed applications and hot climates.
The most common used for ALVATECH COLOR are landscaping and gardening projects, waterproofing of artificial snow ponds, reservoirs, canals, ornamental lakes, tunnels and galleries, etc…